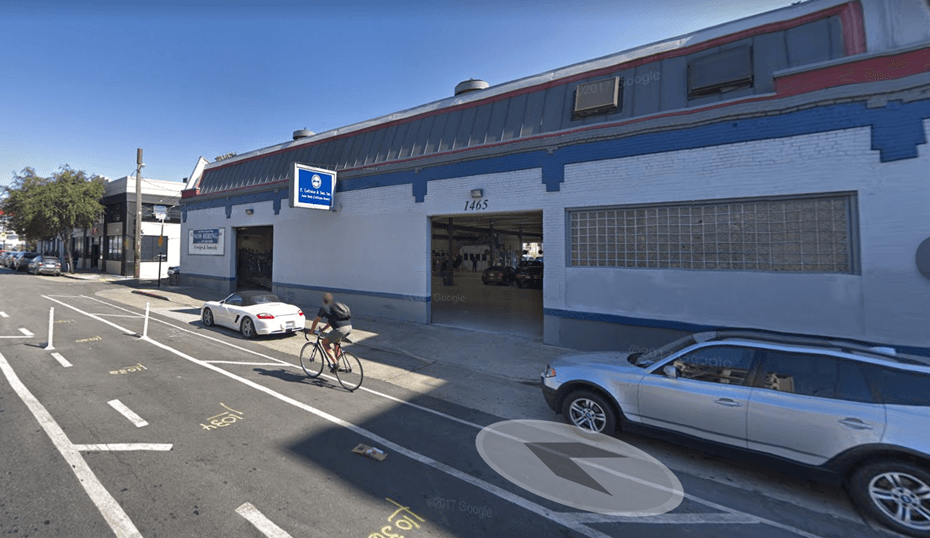 Fix Auto Folsom
1465 Folsom St
San Francisco, CA 94103
(415) 565-3560 Office
(415) 565-3563 Fax
Hours:
Monday – Friday
7:30am – 5:00pm



Our Folsom Street location is managed by Josh Lofrano, please be sure to ask for him if you have any questions, problems or concerns.

Voted one of San Francisco's Best Auto Body Shops

Located in the South of Market (SoMa) District, the precise boundaries of the South of Market area are fuzzy and can vary widely depending on the authority cited. From 1848 until the construction of the Central Freeway in the 1950s, 9th Street (formerly known as Johnston Street) was the official (and generally recognized) boundary between SoMa and the Mission District. Since the 1950s, the boundary has been either 10th Street, 11th Street, or the Central Freeway. Similarly, the entire Mission Bay neighborhood may or may not be counted as part of SoMa, Excluding the entire Mission Bay neighborhood puts the southeastern boundary at Townsend.

Stop in and see us, or use the form below to make an appointment so we can reserve some time to help you in any way we can.
Need To Make An Appointment?
Our call center will follow up to confirm appointment availability, assist with rental car reservation and scheduling a tow if your vehicle is not drivable.



Review Us

At F. Lofrano & Son, Inc. we accept Visa, MasterCard, Money Orders and Checks up to $500