The Basics of Car Insurance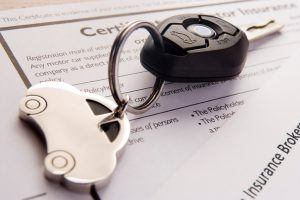 In the United States, most states require vehicle owners to have some kind of car insurance, but the laws regarding what kinds of car insurance you need vary from state to state. Your auto insurance company won't sell you anything less than what is legally required, but they will offer all kinds of additional coverage options if you choose to purchase them.
Understanding what all the different options cover can be confusing, but our list of common car insurance coverage options can help. Generally, there is no insurance that is called 'full coverage', but full coverage is considered a combination of liability, collision, and comprehensive insurance coverage.
Liability Coverage
Insurance coverage for liability covers the cost of damage that you or your vehicle cause to others. Usually, a portion of liability insurance covers bodily injuries, or physical injuries to other people, and a portion covers property damage. Liability insurance can also pay for your legal bills if you're responsible for an accident. Usually, liability insurance is legally required.
To cover your own injuries, you'd need Personal Injury Protection, or, your own medical insurance.
Collision Coverage
Collision Coverage is usually not required by law, but it covers the cost of repairing your own vehicle after an accident or collision.
Comprehensive Coverage
Comprehensive coverage is usually not required by law. It covers the cost of repairing your own vehicle after damage caused by something other than a collision. Depending on your policy, what is covered under comprehensive coverage and what isn't can vary, but usually it covers things like theft, vandalism, weather damage, fire, or hitting an animal that damages your vehicle.
Uninsured or Underinsured Motorist Coverage
Unfortunately, not everyone follows the law and has car insurance, and not every insurance policy covers 100 percent of the damage that an accident can cause. Uninsured or underinsured motorist coverages helps to cover the cost of your medical bills, and possibly property damage, if the other driver's insurance doesn't.
It can also come in handy in a hit and run, when you don't have the other person's information.
Extras
Car insurance companies can offer you coverage for nearly any expense related to your vehicle or an accident, from rental car reimbursement to roadside assistance. However, there is not insurance that covers general maintenance like oil changes and brake changes.
Roadside assistance can help cover the cost of towing and getting you where you need to go if your vehicle breaks down on the side of the road.
Rental reimbursement can help pay for a rental car if yours is in the shop, stolen, or damaged.